Parki Narodowe w Ameryce - Top National Parks in USA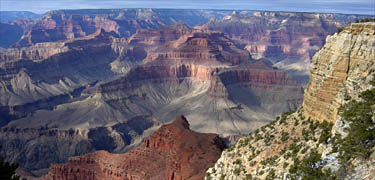 Najbardziej popularne Parki Narodowe w USA na mapce

lub na mapie NPS.gov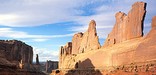 Dwanascie najwspanialszych Parkow Narodowych w Ameryce według

portalu Turysta.US



Grand Canyon Tour Company offers the BEST tours at the BEST price from Las Vegas.
Najpopularniejsze Parki Narodowe wybrane przez czytelników gorp.com
Glacier, Montana - Fantastyczne widoki, wspaniale położone i wygodne schroniska. Park jest pełen dzikich zwierząt. Trochę tłoczno, ale jeżeli komuś to przeszkadza to wtedy wrzesień jest dobra pora aby odwiedzić ten park, mniej ludzi i komarów a za to dużo możliwości obserwacji dzikich zwierząt w naturalnym środowisko.
Big Bend, Texas
Bryce Canyon, Utah (1)
Yellowstone, Wyoming - Yellowstone to najstarszy i niewątpliwie jeden z najwspanialszych parków narodowych w USA. Każdego roku park odwiedzają 3 miliony turystów aby podziwiać geologiczne cudy natury, obserwować niedźwiedzie grizli, szare wilki, stada bizonów i łowić pstrągi w legendarnych strumieniach takich jak Madison i Yellowstone River. Przede wszystkim turyści przyjeżdżają aby doświadczyć nieskażonej cywilizacją pradawnej natury i unikalnych krajobrazów kontynentu amerykańskiego. (1)
Zion, Utah
Acadia, Maine
Sequoia, California - Park Narodowy Sekwoi
Grand Teton, Wyoming
Rocky Mountain, Colorado
Denali, Alaska
Dziesięć najlepszych parków wolnych od tłumów według
msnbc.msn.com/id/14012921/Arches
Arches National Park
Badlands National Park
Big Bend National Park
Biscayne National Park
Cape Breton Highlands National Park
Congaree National Park
Grand Canyon – North Rim National Park
Gwaii Haanas National Park
Hawaii Volcanoes National Park
Sequoia and Kings Canyon National Park
10 najlepszych parków do odwiedzenia latem według
Away.com
Away.com/tripideas/united-states-hike-walk-climb-300917.html
Yellowstone National Park
Grand Teton National Park
Olympic National Park
Rocky Mountain National Park
Great Smoky Mountains National Park
Grand Canyon National Park
Acadia National Park
Yosemite National Park
Glacier National Park
Mount Rainier National Park
Inne godne uwagi parki narodowe i stanowe
Jeżeli ktoś szuka Monument Valley to dobrze widać te formacje skalne nawet na
mapie G

o

o

g

l

e

, dla
porównania
tutaj zdjęcie
Mitten Buttes
.
Inne portale warte odwiedzenia z aktualnymi informacjami turystycznymi
GORP.away.com/gorp/resource/main.htm
AmericanSouthwest.net/index.shtml
PL.wikipedia.org/wiki/Parki_narodowe_Ameryki_Polnocnej
USAweekend.com/...springtravel.html
Americasbestonline.net/nparks.htm
Fodors.com/parks/
OhRanger.com/
Informacja o kuponach znizkowych dla turystow
Roczny bilet wstepu
(
$80
) do parkow i terenow pod zarzadem:
Parki Narodowe w USA - Wstep za Darmo
W niektore weekendy w roku 2009
http://www.nps.gov/findapark/feefreeparks.htm
Daty:
June 20-21, 2009 (Father's Day weekend)
July 18-19, 2009
August 15-16, 2009
Lista parkow w kazdym stanie:
http://www.nps.gov/findapark/...
Dodatkowe darmowe promocje, oferty:
http://www.parkpartners.org/view/...
(torebki, zdjecia, przejazdzka lodka, kupony, itd...)



Lista Popularnych Parkow Narodowych w USA



Copyright
©
2008 by
Turysta.

U

S